My design process starts with yarn. I have an idea of what I want to create and I have a mental picture of what I expect to see at the end. I even draw sketches of what I want to see in the final product. However, yarn is always a key factor in my process.
For example, this pink yarn was carefully selected for the boot cuffs listed in my shop. This yarn is an acrylic which makes it very easy to wear and maintain. However, the texture is what makes it special. This yarn is very soft and has a mix of light pink, dark pink and soft white giving the boot socks a beautiful, unique, relaxed look.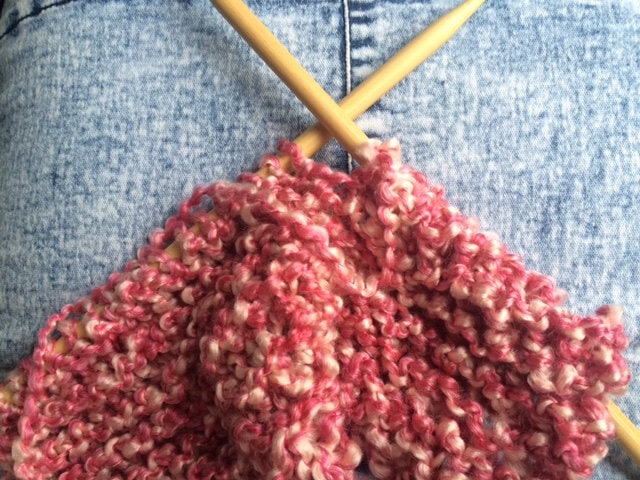 I also mix a variety of yarn textures and finishes to create interesting, fun accessories. The image below shows a collection of over 8 yarn skeins I am using to knit this fall inspired scarf. As you see in the picture below the collection of yarn represents typical fall colors . Mixing textures is also a great idea when designing new accessories. In this case, this scarf will include cotton mixes, acrylic mixes and more.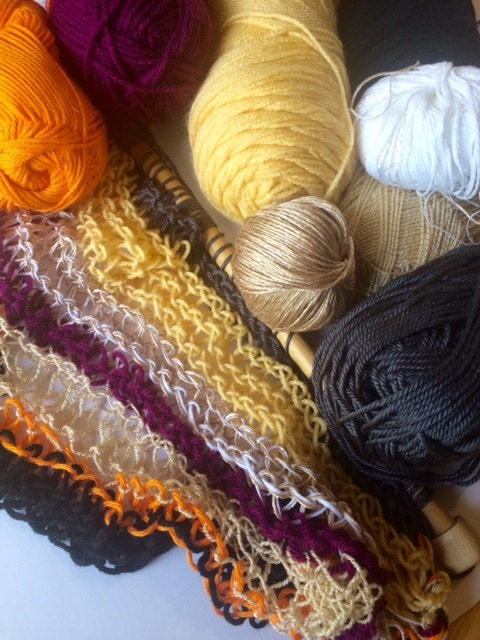 The blue yarn below was used in some of the hats and scarves in the shop. The texture is soft and easy to work with. This yarn was imported from Italy. Sometimes I go out of my comfort zone looking for specialty yarn from a variety of sources. Last time I went exploring I came across a very unique, beautiful collection. This ocean blue yarn is part of that stunning collection.
I hope this post was able to give you a view of the "behind the scenes" of my process. I am always on the lookout for unique raw materials to design and create unique accessories that may hopefully turn into great gifts for you and your loved ones!
Thanks for stopping by! :)
Ana